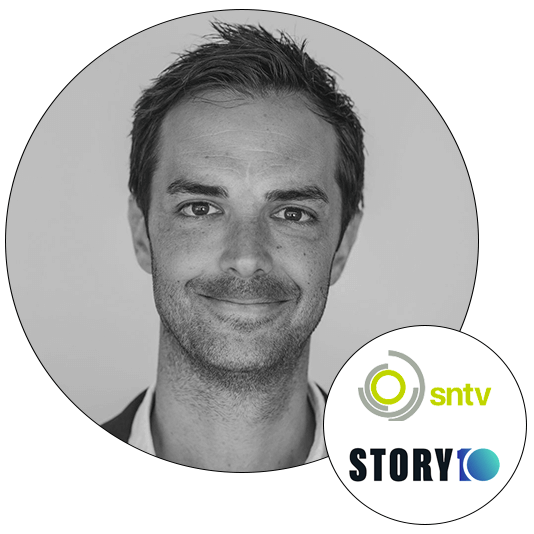 James Dobbs
Managing Director, Story10 and SNTV
---
James joined SNTV as Managing Director in 2019, a time of significant disruption and fragmentation across the media landscape as audiences increasingly went 'mobile' and new rights categories emerged. Both SNTV and its sister brand Story10 embraced these changes, with a focus on reporting and story telling that connects with today's audiences.
SNTV continues to be the world's largest provider of sports news video with crews in every territory capturing the moments that matter and distributing them to over 400 media organisations every day. Story10's focus is helping brands and federations amplify their message and reach new fans through relevant, authentic content. With a globally engaged audience across broadcast, digital and social, Story10 enables our clients to speak to new fans on any platform, in any region, in real-time.

Prior to his current position, James spent 8 years at IMG leading new business and client relationships across the Replay and Content and Channels division. On a personal level, James is an avid sports fan which is fortunate given his time within the industry. Cricket is his first love with several minor county appearances being the pinnacle of his sporting career. Football and rugby both fill much of his free time as well but these days in a purely spectator role.